Supervisory Board and Board of Management take important decisions for future of Volkswagen Group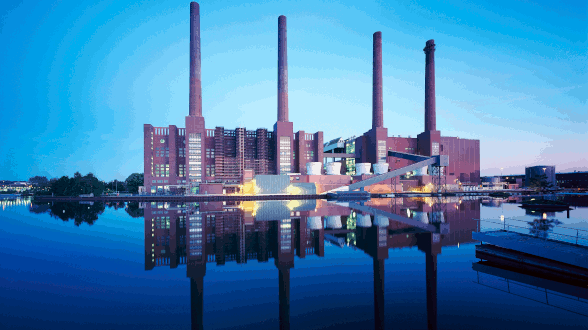 The Supervisory Board and Board of Management of Volkswagen AG took important decisions for the future of the Volkswagen Group. As part of its electrification offensive the Volkswagen Group is to move forward with setting up a battery cell production facility in Europe under a partnership. To that end, the Supervisory Board approved investments of just under one billion euros. It is planned to locate a battery cell production facility in Lower Saxony (Salzgitter). It was also decided to begin concrete negotiations on the planned new multibrand plant in Europe with the remaining potential locations. In addition, the Supervisory Board requested the Board of Management to start the process to develop a forward-looking, industrially meaningful solution for MAN Energy Solutions (ES) and RENK AG. The focus lies on opening future-oriented growth perspectives for mechanical engineering in the Group, for example though a joint venture, partnerships, or a full or partial sale. Furthermore, it was decided to prepare an IPO of TRATON SE to be launched before the 2019 summer break, subject to further market developments.

"We approved important strategic decisions for the Volkswagen Group at Supervisory Board meeting. As part of our comprehensive electrification offensive we plan to secure our battery capacities through strategic partnerships. At the same time, we wish to expand our production capacities in Europe to support our growth plans. Given the ever greater complexity of our industry and the related challenges, it is essential to focus on our core business," Supervisory Board Chairman Hans Dieter Pötsch said.
"The automotive industry is in the midst of a fundamental transformation, a transformation that we are also vigorously driving forward at Volkswagen. We are pressing ahead with the electrification and digitalization of our fleet like no other automotive company. At the same time, we are building up innovative business areas over the coming years to cater for innovative mobility services. This is about aligning the Volkswagen Group to play a decisive role in shaping the sweeping transformation of our industry. These decisions are important milestones for the future of Volkswagen", Volkswagen CEO Herbert Diess commented.
The Chairman of the Group and General Works Council, Bernd Osterloh, said: "The employee representatives on the Supervisory Board welcome the decisions, which they expressly support. These decisions set the course for the sustainable further development of secure jobs as well as profitability."
The Minister President of Lower Saxony, Stephan Weil, commented: "This decision by the Supervisory Board marks a breakthrough for battery cell production in Lower Saxony. The production of battery cells is crucial for the Number 1 automotive stronghold. These are positive signals for the Salzgitter location. I am very optimistic that battery cells can be produced in Germany at competitive conditions."