The third edition of the Master in Mobility innovation and management of Ca' Foscari Challenge school kicks off
Volkswagen Group Italia is Main Sponsor of the Master
10 scholarships available to partially cover enrolment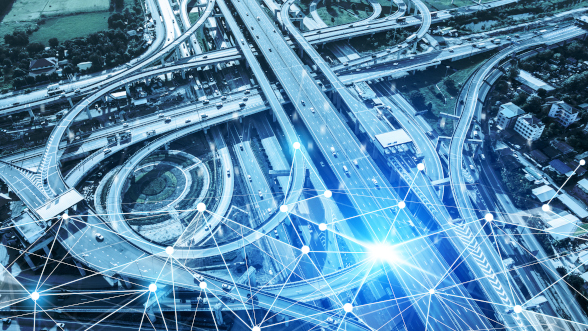 Director Francesco Zirpoli: "The Master, now in its third edition, is designed to address the challenges of the new mobility ecosystem from a managerial point of view. We aim to create a network of professionals, with the students and our corporate partners, protagonists of a constantly evolving community and the driving force behind innovation in the field of mobility".
A zero-emission world is the goal that the automotive industry and mobility in general will slowly have to achieve. Today we are in the midst of an energy transition, a period in history that poses major challenges for the car of the future. The transport sector offers enormous opportunities for innovation in sustainable development. In order to accelerate the change towards the mobility of the future, it is more necessary than ever to develop new professional skills to encourage and accompany this transition, anticipating the choices of the major players in the industry, including consumers. The figures show that customers' attitude is changing: between January and June 2021, the European passenger car market registered 6.5 million new car registrations, 27.1% more than in the first half of 2020; overall, alternative fuel cars grew by 147% (source: ACEA). However, the energy and infrastructure variables still put consumers in a wait-and-see position when it comes to buying cars with an electric drive train. To facilitate the spread of e-mobility, Italy is working on the development of the high power charging (HPC) network, including on motorways.
The Master in Mobility Innovation and Management stems right from these premises, from the need for highly qualified professionals who know how to find new mobility solutions that help reduce the environmental impact of car use; who can anticipate consumer choices; and who know how to dialogue with private bodies and public administrations in designing new mobility systems.
Directed by Prof. Francesco Zirpoli and organised by Ca' Foscari Challenge School, the Advanced Training School of Università Ca' Foscari Venezia, the Main Sponsor of the Master is Volkswagen Group Italia, which is offering ten scholarships to cover part of the tuition fee.
Details of the Master
300 hours of face-to-face and remote teaching, from Monday to Thursday full-time from March to May 2022, with a final project work. The Master is structured in 6 core subjects: mobility, management, technology, tools, opportunities, experiences, complemented by many testimonials from professionals and managers belonging to the world of mobility.
VGI | Responsible OU: VP | Creation date: news date | Class 9.1