"Shaping the new world": Volkswagen Group Italia participates to the Festival of the Future 2020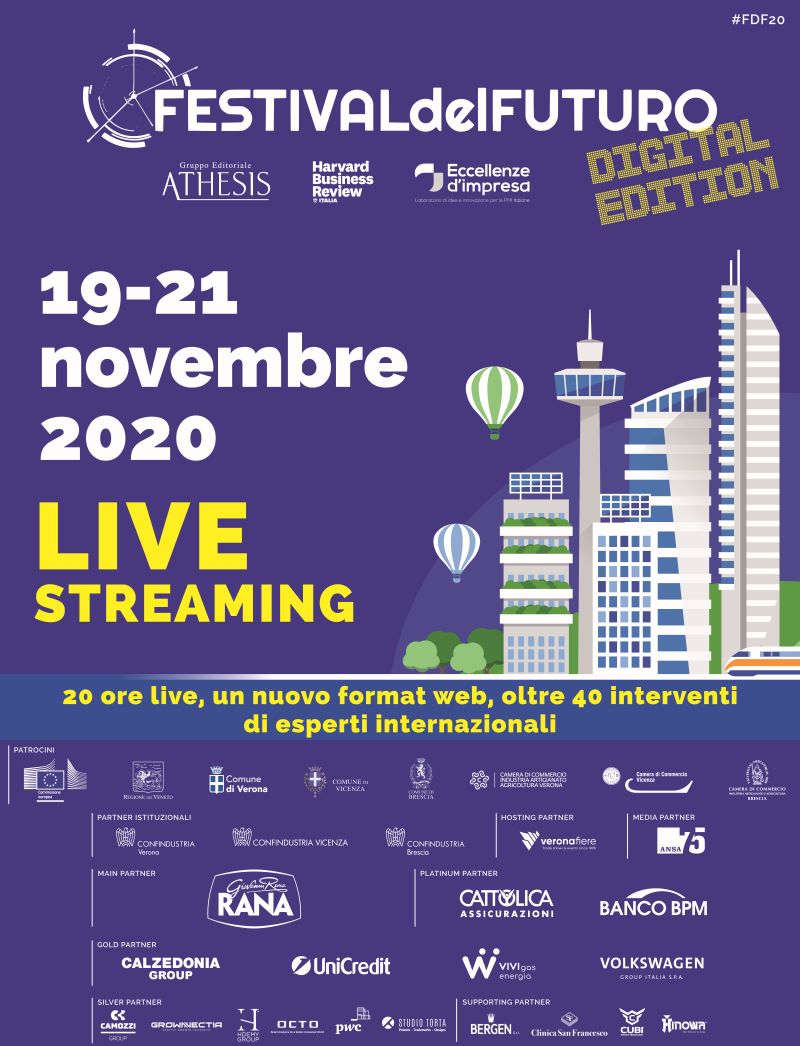 Volkswagen Group Italia sponsors the 2020 edition of the Festival of the Future, promoted by Athesis Publishing Group, Harvard Business Review and Eccellenze d'Impresa, from 19th to 21st November.
"Shaping the new world", this is the title chosen by the organizers of the digital edition of the event. It aims to promote the debate on some key macro-trends, determined also by the current sanitary emergency: the global challenge of health, crisis management, climate change, Italy and the technological bet, the role of women, innovation, tomorrow's agriculture and the future of wine. More than 40 guests, among which internationally renowned experts and Italian professionals, will have the task to put in place the best competences of our Country and to set a course among the many obstacles that characterized this unusual year and that will influence the near future. The talks will be streamed live on the websites of the Festival of the future (festivaldelfuturo.com), of the daily newspapers Arena, Il Giornale di Vicenza e Bresciaoggi, on the TV channels TeleArena and TeleMantova, and on Radio Verona, besides on the respective Facebook profiles.
"We need to follow the change in people' habits determined by this particular moment to minimize the environmental impact (not only in cities) and to further anchor the e-mobility and sustainability trends", said Stefano Sordelli, Future Mobility Manager of Volkswagen Group Italia. He will be interviewed tomorrow, Friday November 20th, at 13.00 on the subject "Mobility and Smart Cities: the new trends of development" together with Gabriele Grea, Ricercatore GREEN at the Bocconi University.