Electrify Verona: smart poles for fast charging installed. The first in Europe.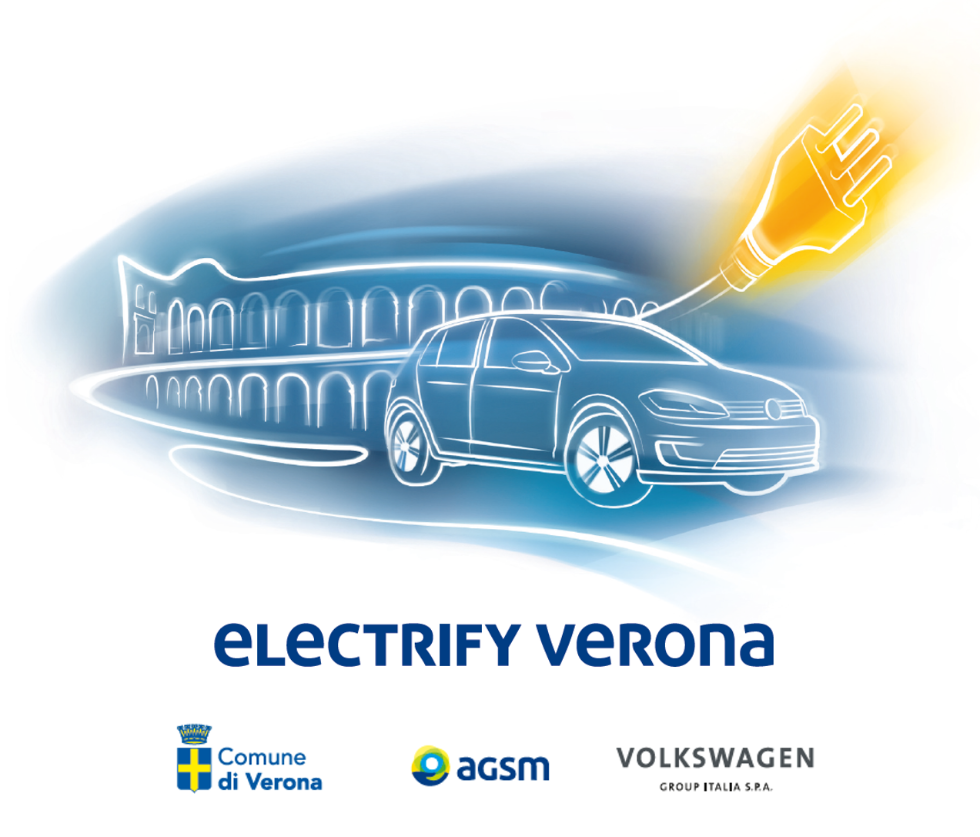 The first fast charging infrastructure of this kind in Europe was presented in Verona. They are light poles that can fast charge the connected electric vehicles (22 kW) and provide other services such as Wi-Fi connection, video monitoring of the surrounding area and air quality monitoring. In addition to this, the poles are connected to the network and so they become part of the Internet of Things, helping to make Verona a fully-fledged smart city.
"There is still a long way towards a totally electric mobility, but this second phase of the project Electrify Verona is a further step forward in this direction. Indeed, to facilitate the spread of electric mobility it is not enough just to encourage the purchase of zero emission vehicles. It is also necessary to set up an adequate infrastructure and organization to support its use. This is why Volkswagen Group Italia has concentrated efforts on concrete projects such as Electrify Verona as well as others," commented Massimo Nordio, CEO of Volkswagen Group Italia, during the presentation.
"Services of this kind, in support of e-mobility, help to bring drivers closer to totally electric vehicles, while increasing their spread," added Stefano Sordelli, Future Mobility Manager of Volkswagen Group Italia. "We believe that the fast charging points' widespread presence in the urban environment is crucial to this".
This second phase of Electrify Verona will lead to the installation of other 10 smart poles in the City during 2019 – 12 total, 2 of which, already operating, can be booked through the mobile application "SmartAppVerona" – with the aim of installing 100 charging points by 2021. Their presence is also planned in the peripheral neighborhoods, in order to expand electric mobility in the adjacent areas too.
Launched in September 2018, the project Electrify Verona has already helped the spread of e-mobility thanks to a first set of initiatives: from free access to the limited access area of the city center to free parking, from charging stations to a free Wall Box for the inhabitants of Verona who will purchase an electric vehicle, of any brand. Indeed, albeit low market shares, more and more people choose zero emission mobility: during 2018 in the City of Verona electric vehicles registrations have risen by 86% compared to the previous year. This data has also been confirmed from the energy demand: AGSM has supplied 30 thousand kWh at the end of 2018 through the current charging points network, which is the equivalent of the recharge for 3thousand vehicles.