New website for Volkswagen Group Italia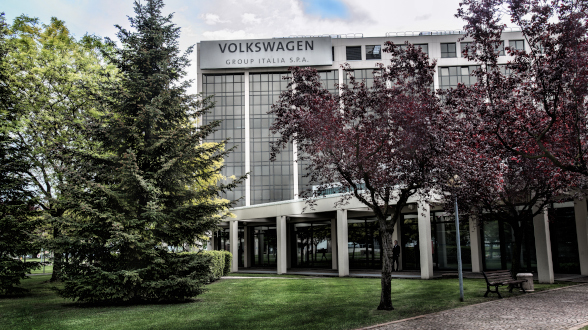 A new, fresh and functional layout for volkswagengroup.it, the corporate website of the Italian subsidiary of the Volkswagen Group.
The new look and feel, in line with the Wolfsburger Parent Company, gives users the possibility to find in just a few clicks all the information about Volkswagen Group Italia, which represents the Volkswagen, Audi, SEAT, ŠKODA and Volkswagen Commercial Vehicles brands in our Country.
In the new portal, information is now displayed in a more intuitive and appealing manner, ranging from the commercial and financial performances of the Company to the description of the various activities, besides including its presence on social networks and much more.
A clear and linear logical structure that makes possible finding what you are looking for in a few steps: the areas Work with us and Used Cars – of great interest for users – are in a prominent position; the website MoDo has been given new relevance. In this specialized website it is possible to find out about the Mobility of Tomorrow and about the future trends according to the Volkswagen Group.
Not only: on volkswagengroup.it, users can also find information about the Headquarters on a global level, insights on sustainability and Corporate Social Responsibility.
Finally, users can sign up to the newsletter service, to keep updated with the most recent news.