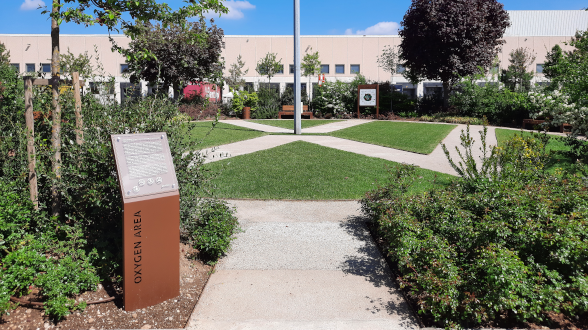 The
OXYGEN AREA
is an intensive green area of
635 square
meters
that includes trees, shrubs and grassy lawn.
The "green frame" embracing the Oxygen Area includes a great variety of trees, shrubs and herbaceous plants (roses, liriope, agapanthus, gaurea, cyclamens and narcissus) selected on the basis of their peculiar air-purifying capacity and to create a sort of 'chamber' in which the environmental conditions are particularly favourable in terms of air purification, CO2 absorption and oxygen production.
In the middle of the
OXYGEN AREA
a detection control unit is installed and, through a GPS signal, transmits the geolocate data to
IBE-CNR
's server of Bologna (Institute for BioEconomy of the National Research Council), which constantly analyses air's quality and to measure surrounding pollutant (ozone, nitrogen dioxide, carbon dioxide, particulate matter and fine dust).
The
OXYGEN AREA
has 324 between trees and shrubs that, once fully grown and in full activity, every year – together with lawn's
170 square meters
–
will be able to absorb 7,054 kg of CO2
and
22 kg of pollutants
and to
produce 5,000 kg of oxygen
. The evaluation is based on the
i-Tree Eco
model, developed by the Forest Service of the United States Department of Agriculture (USDA) and implemented by IBE-CNR for adaptation to local Italian microclimatic conditions; the calculation is carried out on the basis of plant size and environmental conditions.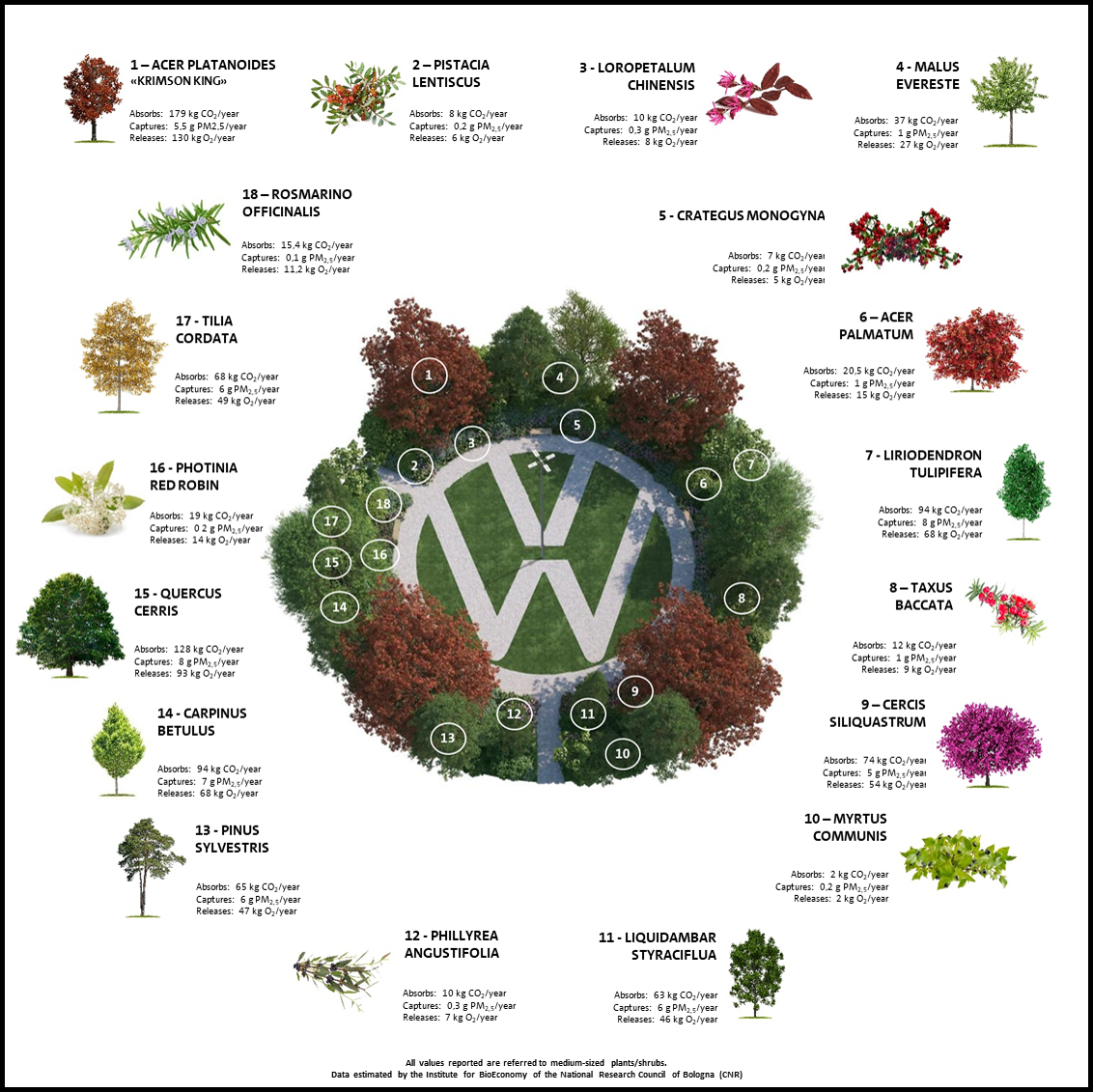 Technical characteristics of plants and bushes
ACER PLATANOIDES "Krimson king"