Making culture about tomorrow's mobility: Volkswagen Group Italia at the Festival of the Future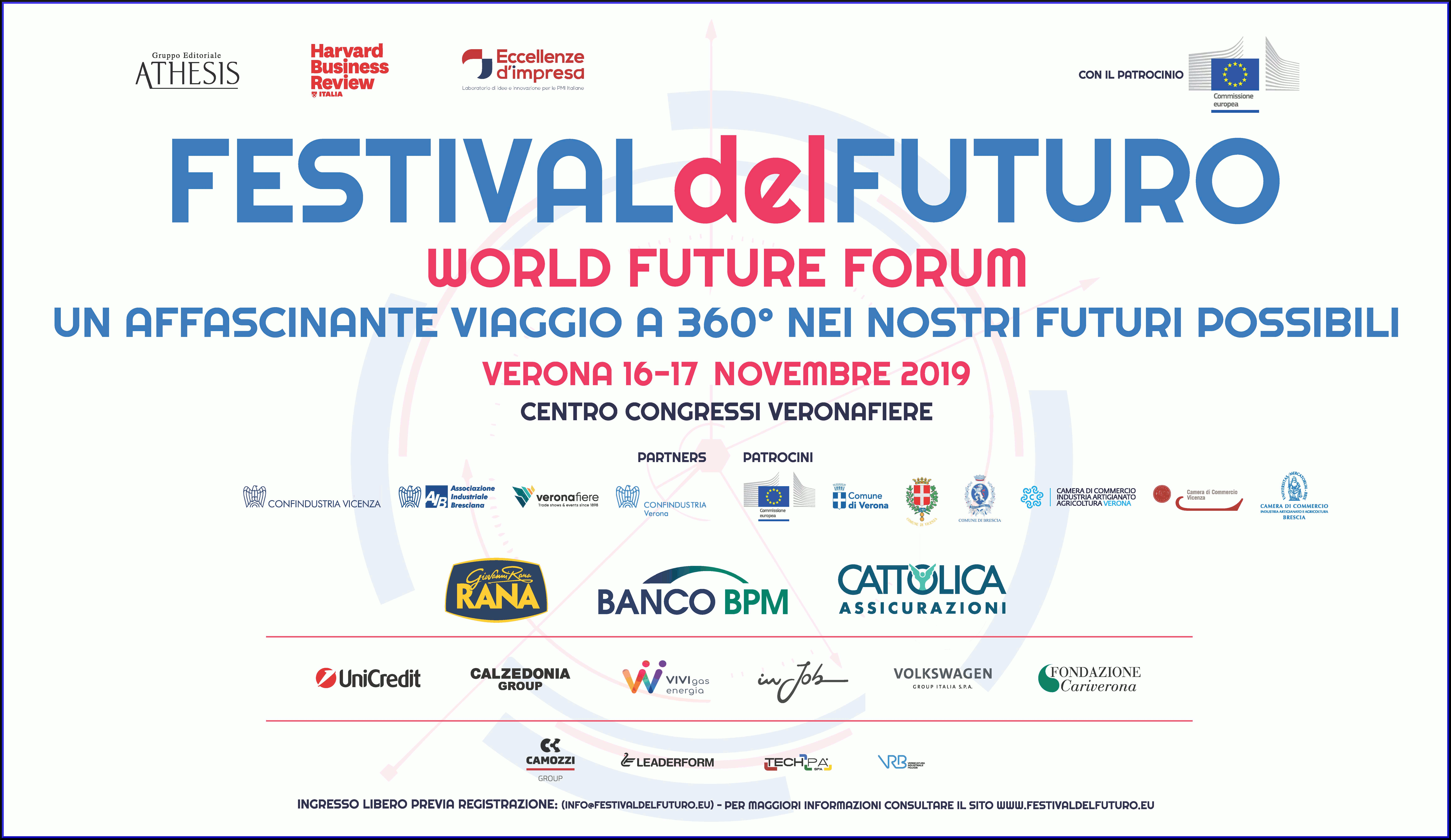 Volkswagen Group Italia supports the 2019 Festival of the Future, an event that represents a time for discussion upon the challenges and the opportunities of tomorrow with today's most important "future makers".
Promoted by Harvard Business Review Italia, by Eccellenze d'Impresa and by the Athesis Publishing Group, the Festival hosts speakers of excellence, many of them coming from the international academic world, who are going to talk about some of the most impactful trends for the society and for the world. Among the topics that will be discussed there are mobility and urbanization, but also digital technology, artificial intelligence and its influence on work, health, welfare and, last but not least, education.
Goal of the Festival is to change the attitude of people towards the future, but also towards the present, in order to undermine the fears related to insecurity and to encourage openness to new opportunities. "Also at Volkswagen Group Italia we strongly believe that it is necessary to work to debunk fake news and to clarify doubts about the great issues of the future. Obviously, among the topics discussed, electric mobility is one that we particularly care about. In reason of this communion of intent we are proud to support this initiative, which will bring great benefits in terms of mind openness and in terms of approach towards the future" claimed Massimo Nordio, CEO of Volkswagen Group Italia.
"Two of the most urging issues are climate change and the respect for the environment, and we are deeply convinced that electric mobility is the winning solution. In order for this technology to spread rapidly, it is therefore essential to work in order to dispel the doubts that still hold people back towards zero emission mobility", affirmed Stefano Sordelli, Future Mobility Manager of Volkswagen Group Italia. "The Festival of the Future represents the ideal stage in order to spread information over the new forms of mobility and we are particularly honoured to do that surrounded by prominent personalities of a very high cultural level and of international status".